About Aluna Voyages
Aluna Voyages, "The Spirit of Nature"

Aluna means in kogi language "Spirit of nature, moment of respite to think the world".

According to the Kogi people, it is in Aluna, the world of the spirit, that the principles of life and potentials, whose physical forms are mere reflections, are found. Aluna is both breath of life, memory, potential and intent.

In order to reintegrate a bit more human into nature, Aluna Voyages and its team are dedicated to sharing and transmitting some of the spirit that animates them ...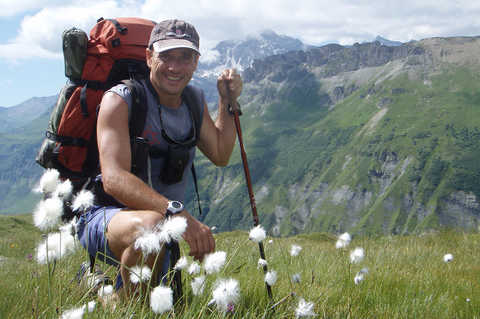 Christophe Anglade

Mountain tour leader, Nordic Walking Instructor and co-founder of Aluna Voyages, creator and travel guide, but also consultant in eco-tourism. He has traveled the world for over 20 years in contact with peoples who are still very close to nature.

Alongside them, he was able to enrich himself somewhat of the ancestral knowledge that these populations maintain with their environment. With the desire to set up far more in France, he is organizing stays based, among other things, on the discovery of wild edible plants.

His mastery of foreign languages (English, Spanish, Portuguese ...) has led him for years to guide (Individuals, studiants, foreigners, business groups ...) on unusual places.

He has worked on all continents, as a mountain tour leader, travel guide, trainer for local teams of large French tour operators, or as coordinator of corporate events both in France and at the other end of the planet.

He has developed themes all related to nature :

specialist in desert area (Sahara, Near East ...)


specialist in volcanoes (Iceland, Lipari islands&Etna, Macaronesia, "Pacific Belt of Fire")


specialist in oceans (three Atlantic crossings on sailboats), the animal world (large cetaceans, Rands monkeys, avifauna ...)

During a day or over several days, he will make you share with ease, his passion for nature that he will make you rediscover with a different look.

You can reach him from Monday to Saturday, from 9 am to 7 pm :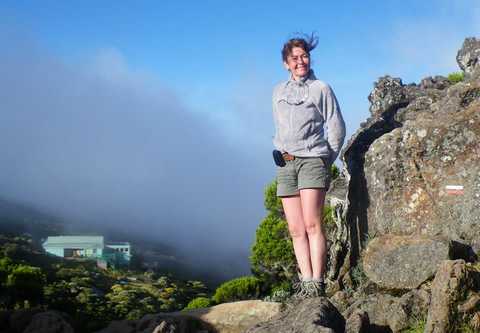 Isabelle Montbessoux

Mountain tour leader and Nordic Walking Instructor.

With her photographer's eye, she has known over the years, to take a benign look at the nature that surrounds her.

At her side, on hiking trails or during Nordic Walking sessions, you will quickly feel the benefits that these activities provide.

Patient and attentive, she will share with you her passions.

You can join her from Monday to Saturday, from 9 am to 7 pm :

--